😷 Face masks are no longer required to be worn in our waiting room! ☺️
High Quality Dental care in Stirling
Welcome to Allan Park Dental Practice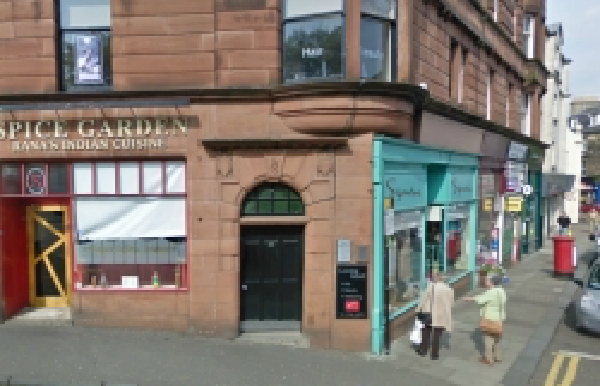 Located in the heart of the town, Allan Park has been a Stirling dental practice for over 40 years. We focus on giving our patients the highest quality dental care in friendly, relaxed surroundings.
We're also a family practice, committed to excellent customer service for patients of all ages. Our friendly team of dentists, hygienists and dental nurses is committed to everyone's care and comfort
Opening hours
8.00am - 5.15pm

(lunch 1-2pm)

8am - 1.00pm
Read Our Patient Testimonials
Excellent service & experience at Allan park dental practice. Gordon & his team went out of their way to help me with a dental emergency & they were kind, calm & patient which meant a great deal as I was very nervous. Best injection I have ever had, explained everything they were going to do and involved me in all decisions regarding my care. Delighted with the end result and not terrified to go back- result!

Having not been to the dentist in a long time, I was told that I needed quite a lot of treatment. However, Claire and her team (including Jan AKA Val) made me feel at ease, kept me informed of what they would be doing each and every time I visited. From the start of my treatment, to the final one has made me less wary of dentists because of their teamwork. Keep up the great work and I will see you in 6 months x

I can't recommend this dental practice highly enough. The staff are so friendly and helpful and my dentist Claire is absolutely amazing! Hadn't been to a dentist in years because it scares me so much but everyone there is so reassuring. They explain everything as they go and are always mindful of how you might be feeling. Brilliant.

Very impressed by the professional standard of this dental practice. All staff very friendly and welcoming and found the dentist Gordon Campbell superb at fixing my dental issues while keeping me fully informed as to what was happening and my options. Easily the best dentist I have found

Brilliant dentist, Gordon Cambell is still young....in my eyes..but what an amazing man to have looking after my teeth. 1 1/2 hour major root treatment. Painless......and after all the anaesthetic wore off...not even a hint of discomfort, didnt even feel he had been working on my tooth. The staff are just as good. Would recommend highly to anyone looking for a new dentist.

We like to focus on a preventative approach to dental health for both adults and children. We offer all aspects of routine dental care including examinations and preventative advice, maintenance of healthy gums (including visits to our hygienists), restoration of teeth (including fillings, crowns and bridges),dentures and root-canal therapy.
We believe good dental health starts at an early age and offer a full dental service for children, including white fillings.
We also offer a full range of cosmetic dental treatments, including whitening. A few examples of what a difference these treatments could make to your smile are available now in our 'before and after' gallery.