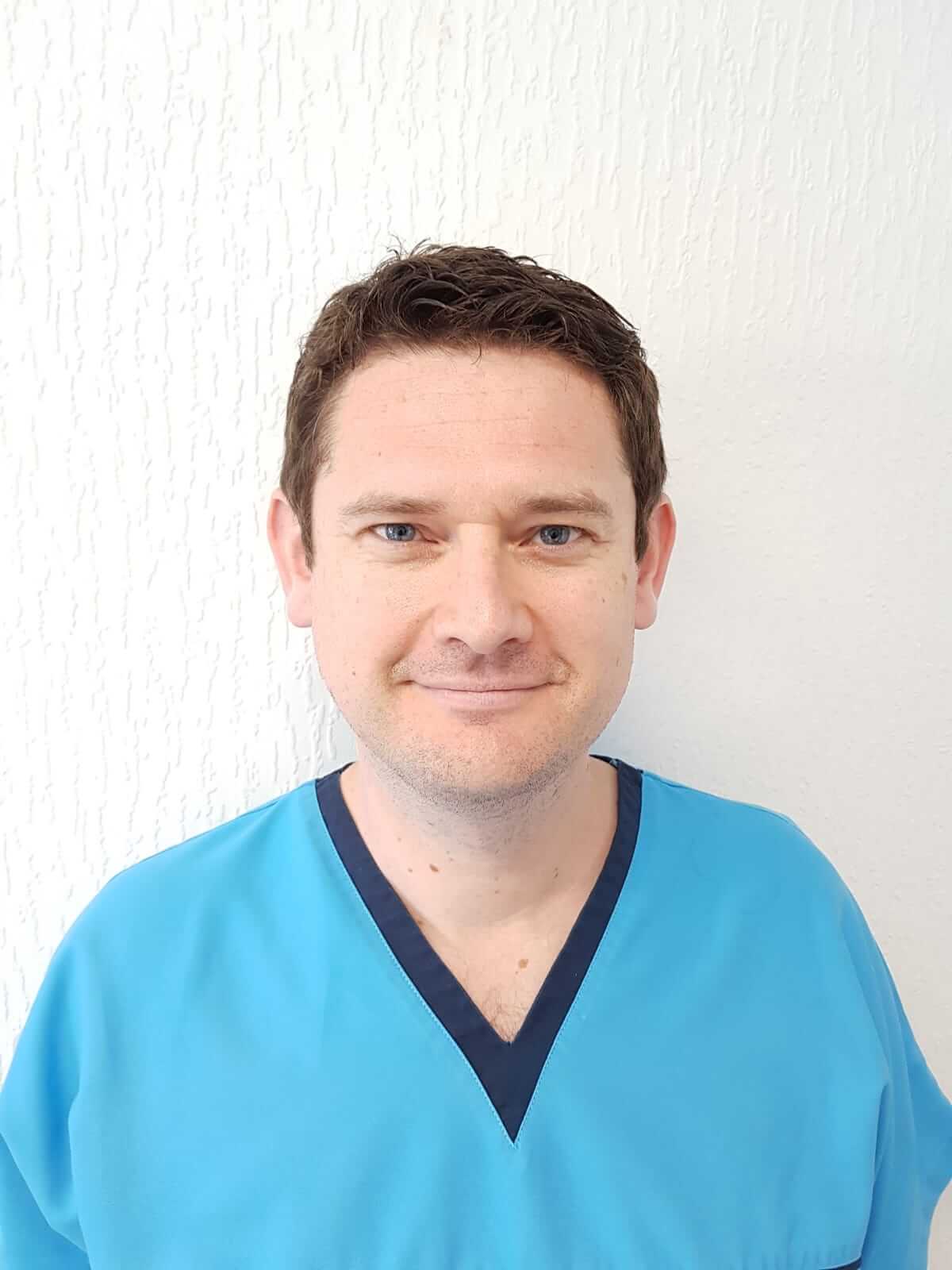 Gordon Campbell
GDC Reg 80513
---
Gordon graduated from Glasgow University in 2002 and worked in Dunblane for 5 years before joining Allan Park in 2007. Gordon focuses on providing a comfortable dental experience and provision of dentistry to the highest standards. In his spare time he enjoys football, golf and walking.
Claire Campbell
GDC Reg 80535
---
Claire graduated from Glasgow University in 2002 and she joined Allan Park in 2004 having worked in a practice in Denny after she qualified. She and Gordon took over the practice in 2008. Claire now works part-time as she has her son Jack to occupy her time. She enjoys walking and plays the flute.
Craig Murdoch
GDC Reg 114019
---
Craig qualified in 2007 and joined Allan Park in 2008 before going to Australia in 2009. He rejoined the practice in 2011. He enjoys all aspects of dentistry. In his spare time he enjoys keeping fit by playing football, badminton and golf.
Dental Nurses, Receptionist And Hygienists
Amanda
Practice Manager/Dental Nurse RDN EDDN GDC 135431
---
Amanda qualified in Dental Nursing in 2003 then in 2013 became a Childsmile nurse and then went on to take courses in impression taking, rubber dam placement to further qualify as an Extended Duty Dental Nurse. Amanda has also taken further interest in Facial Aesthetics which is also carried out at the practice. Amanda has worked with us for many years and became our practice manager in 2021. Amanda ensures the practice runs smoothly to offer our patients a happy and relaxed environment to complete their dental treatment. In her spare time she has a young family to keep her busy.
Caroline
EDDN-GDC Reg 141743
---
Caroline began dental nursing in 1999 and qualified in 2001. Also trained in denture repair and orthodontic model casting and trimming . She joined Allan Park in 2011. Prior to that she lived and worked in Canada , Germany and England gaining a lot of experience nursing within the MOD , NHS and private sector over her career . She enjoys spending time with her family and cat Louie .
Val
GDC Reg 159521
---
Val started nursing in 1986 and qualified in 1991. She joined Allan Park in 2011. She enjoys the day to day contact with the patients. Val enjoys spending time with her family.
Kirstene
GDC Reg 4265
---
Kirstene qualifield as a dental hygienist from Glasgow Dental Hospital in 1992. She enjoys all aspects of dental hygiene, ranging from routine maintenance visits to the treatment of chronic periodontal disease. She regularly attends postgraduate courses to keep up to date with any new developments and treatments. Kirstene is kept busy with her family and likes to keep fit.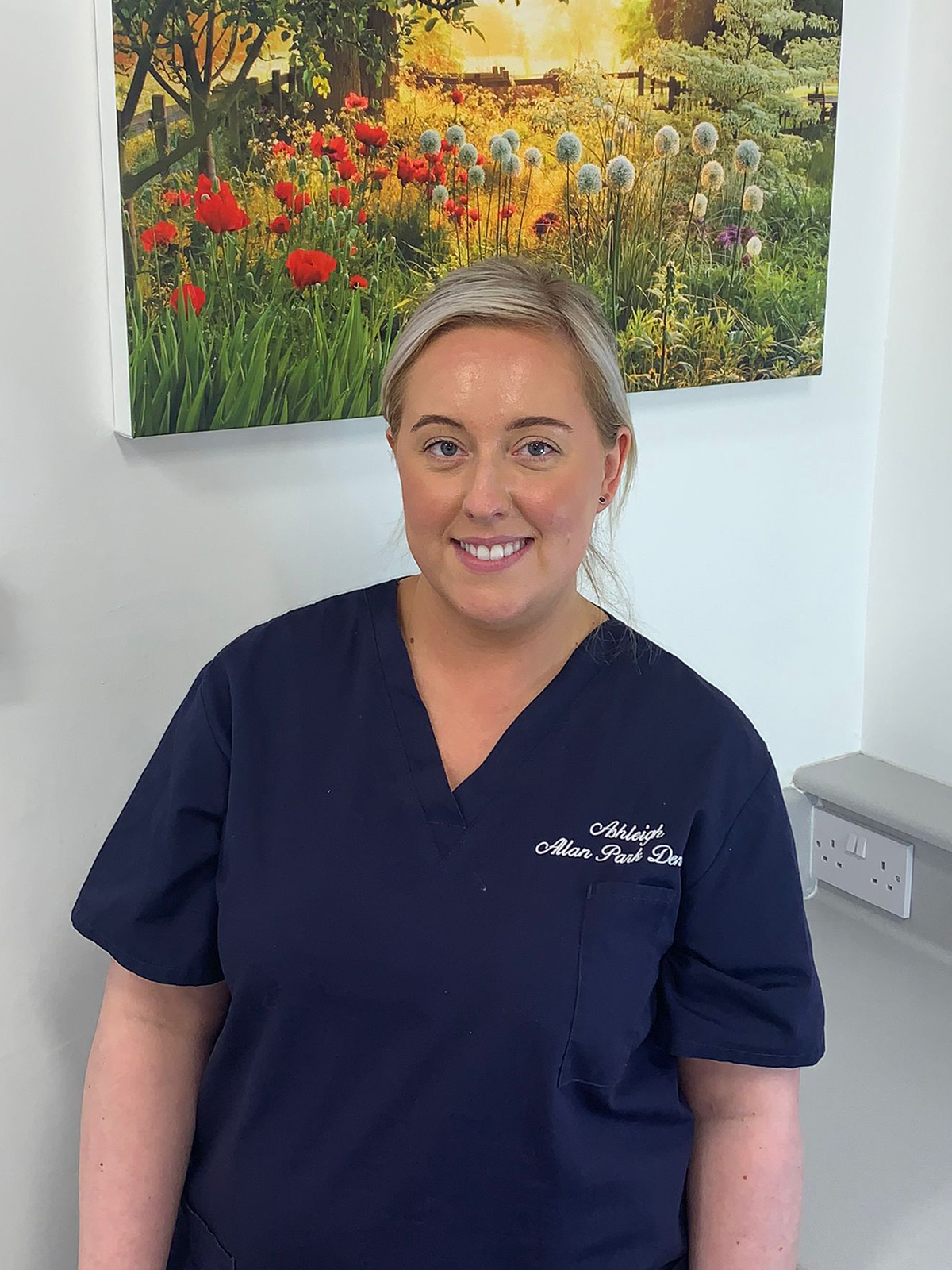 Ashleigh
Dental Nurse- GDC 256598
---
Ashleigh started dental nursing in 2012 and qualified in 2015. She joined Allan Park in 2021 She enjoys spending time with her family and loves to go shopping
Sharon
Dental Nurse- GDC 157107
---
Sharon works part time within allanpark dental practice as a dental nurse she has been qualified for over 30 years and also has qualification in child smile she enjoys dealing with the patients in surgery and face to face on reception
Ciara
Dental Nurse- GDC 306040
---